Zero Friction™ has always been on the cutting edge, with products such as the three-pronged performance golf tee and the Johnny Miller Motion-Fit Glove™. Its' newest product, ho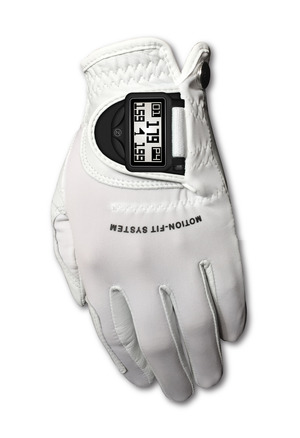 wever, will be the most groundbreaking of them all.
Zero Friction's DistancePro GP S Glove™ will be introduced at the PGA Fashion & Demo Experience Aug. 15-17 at the Venetian Resort in Las Vegas, NV. This is the first wearable GPS technology on a golf glove.
The Zero Friction DistancePro GPS Glove is the ultimate in accuracy and convenience. Powered by Bluetooth, the device sits conveniently on the glove flap and weighs less than half an ounce. The readout gives distances to the front, center and back of the green on over 35,000 golf courses programmed worldwide.
The DistancePro GPS battery provides over 400 hours of golf, and the GPS device is transferrable to replacement Zero Friction gloves.
"We are proud to introduce this truly groundbreaking product to the golf industry," said Zero Friction President John Iacono. "It combines two essentials for golfers – the glove and GPS – and does so in a convenient, affordable and non-intrusive way."
The Zero Friction DistancePro GPS glove is available in three packages, all of which include one GPS device two universal-fit, one-size gloves that mold to your hand.
The three package choices, which range in price from $124.99 to $149.99, are: The Johnny Miller Motion-Fit Glove featuring tour quality Cabretta Leather gloves, the Men's Synthetic Glove and the Ladies Synthetic Glove.